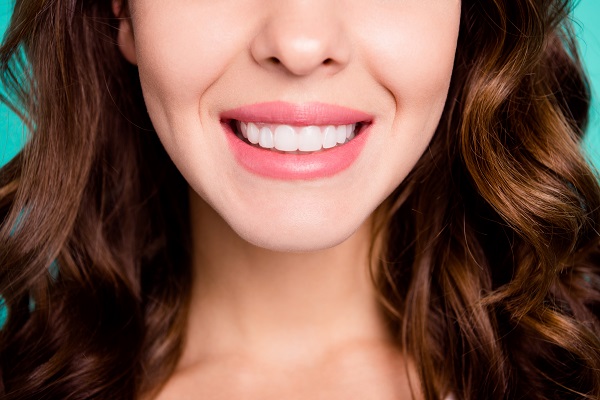 It is important to choose a cosmetic dentist that you trust, especially when it comes to orthodontic treatment. Before deciding on the best cosmetic dentist for you, it is helpful to have an understanding of the different types of orthodontic treatments and get an idea of which option might be best for you.
Cosmetic dentist procedures for a straighter smile
Every cosmetic dentist has their own orthodontic services they prefer to offer, but common treatments include braces, clear aligners, and veneers. The following is a review of each of the three options and insights into when you should consider orthodontic treatment.
Braces
For decades, braces have been a more common form of orthodontic treatment. They involve brackets attached to each tooth and wires that run through them, pulling teeth into better alignment over the course of two years or less. There are three primary types of braces, which are:
Metal braces
Ceramic braces
Lingual braces
Metal braces, also called traditional braces, are the most common and often most convenient. Ceramic braces are still effective and typically suitable for patients who prefer a more discrete form of treatment. Lingual braces attach to the inside of the row of teeth where they are much less noticeable.
Clear aligners
Clear aligners have gained in popularity and many patients prefer them as they offer a less noticeable way to straighten teeth. Clear aligners involve the use of a transparent device that is worn over the teeth. Each clear aligner pulls teeth into a straighter position and the patient is provided a new aligner periodically as their smile straightens. Treatment is safe, non-invasive, and completed within six months to two years in most cases. However, clear aligners are most appropriate for minor misalignments, whereas more severe misalignments are often best treated with braces.
Veneers
Dental veneers are used for a variety of purposes. Many may not think of them as an orthodontic treatment as they do not actually shift teeth into a better position. However, dental veneers can fix minor cases of crooked teeth by covering the tooth that is not properly positioned.
Veneers can also fix minor gaps between teeth, although they are not often recommended for severe misalignments or spacing concerns. A cosmetic dentist may recommend veneers to a patient with a minor misalignment that does not want to go through the often much longer process of braces or clear aligners.
When to consider orthodontic treatment
Everyone should be able to show off a beautiful smile that they are proud of. Cosmetic dentists typically recommend orthodontic treatment to anyone who is not happy with their smile due to an alignment concern. In many instances, misalignments also create oral health and functional issues because certain areas of teeth may become harder to reach due to overcrowding or crooked teeth.
Schedule an appointment with a cosmetic dentist today
You can learn more about orthodontic treatment from an experienced cosmetic dentist by contacting us today. We are glad to help and can arrange a convenient time for you to visit us for a consultation.
Request an appointment here: https://www.longgrovedental.com or call Long Grove Dental at (847) 636-5020 for an appointment in our Long Grove office.
Check out what others are saying about our dental services on Yelp: Cosmetic Dentist in Long Grove, IL.
---
Related Posts
August 2, 2018
Not very many people lose their baby teeth, and in exchange, get perfect adult teeth that need nothing done to them. There is always something that can be done to improve your smile. Enhancing your …