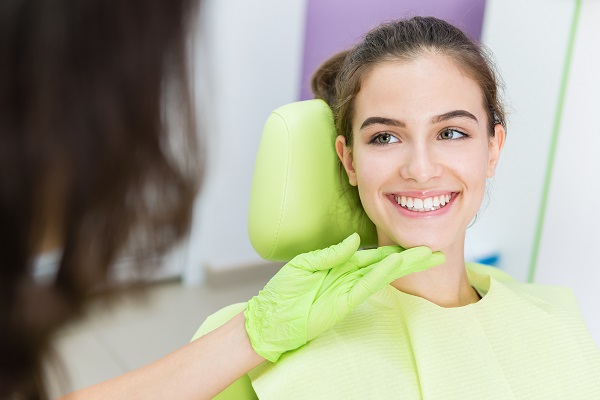 Considering a Full Mouth Reconstruction? Many individuals find themselves needing to reconstruct or rebuild their oral cavity due to tooth loss, decay or unhealthy gums. What most do not realize is that one problem in the oral cavity can lead to many, thus resulting in a need for reconstruction. However, it can difficult to know what this entails. A full mouth reconstruction may sound intimidating; however, becoming familiar with the process can be helpful.
Full mouth reconstruction
Below is a quick overview of a full mouth reconstruction, including what it is and what procedures make up the process. Review this information to get a better idea of what to expect.
Defining the treatment
A full mouth reconstruction is a series of procedures done to rebuild or reconstruct the oral cavity, including the teeth, gums and even the jaw. These procedures offer a cosmetic and restorative approach, which works to improve appearance and function so that patients can smile, eat and chew naturally and without problems.
Procedures
Not everyone who undergoes a full mouth reconstruction will have the same experience. Each patient has different needs, which act as the basis for the full mouth reconstruction. During a consultation, the dentist will help the patient identify their desires, goals and needs. Then, the different procedures can be presented to the patient.
Outlined below are a few of the most common full mouth reconstruction procedures.
Dental implant placement
Bone grafting
Gum contouring
Dental veneer placement
Dental crown placement
Orthodontic treatment, such as aligners or braces
Dental bridge placement
Most patients needing a full mouth reconstruction will require multiple procedures to reach the desired outcome. For example, some individuals needing to replace missing teeth will have to undergo a bone graft in order to appropriately prepare the jaw for dental implant placement. Another tooth replacement example would be when a dental bridge is needed. Dental bridges often require the placement of crowns, thus resulting in two procedures.
What else to know
It is also good to know that a full mouth reconstruction requires time and patience. Most procedures involved in the process are not done in one sitting. This can be time-consuming and require a commitment; however, the end result is worth it. To get a better idea of the timeline, it is necessary to undergo a consultation. The consultation will help the dentist identify how long the complete process may take. Generally speaking, those that need teeth replaced should expect the process to take a few months, whereas, smaller issues may only require a few appointments over a couple of weeks.
Find out more from a general dentist
When considering a full mouth reconstruction, it is best to consult directly with a general dentist. An evaluation can be done in order to determine what procedures are necessary. Additionally, any questions or concerns can be appropriately addressed, which can be helpful as the patient prepares. Reach out today to learn more about the process or to get scheduled for an appointment.
Request an appointment here: https://www.longgrovedental.com or call Long Grove Dental at (847) 636-5020 for an appointment in our Long Grove office.
Check out what others are saying about our dental services on Yelp: Full Mouth Reconstruction in Long Grove, IL.
---
Related Posts
April 19, 2017
By taking care of your teeth, you can make any cosmetic dental work last for the long-term. Cosmetic Dental CareCosmetic dental care allows patients to receive the dream smile they've always wanted. You can enhance your …